Civil Engineering Design & Architecture
Deltaoil TW was established in 2008 following many years of cooperation and representation by Uni-World Engineering Co., Ltd. in business dealings between Deltaoil and major oil refineries, CPC Corporation and Formosa Petrochemical Corporation in Taiwan. This relationship helped to integrate the activities of both companies under Deltaoil's platform.
Uni-World and Bengham Lee Architects have designed and executed wide range of civil, industrial and commercial projects. Good example is the design for Palau government and Papua New Guinea Government on the Economic Free Zone Project and The design considered six key developments; i) commercial zone, for employment; ii) residential zone, for housing; iii) hospital, for treatment and cure; iv) golf course, for recreation; v) sea port, for sending and bringing in goods and vi) refuse incineration, for getting rid of the waste produced by the citizens. Today, Deltaoil TW has the capacity to deliver advanced designs for civil engineering and construction industries.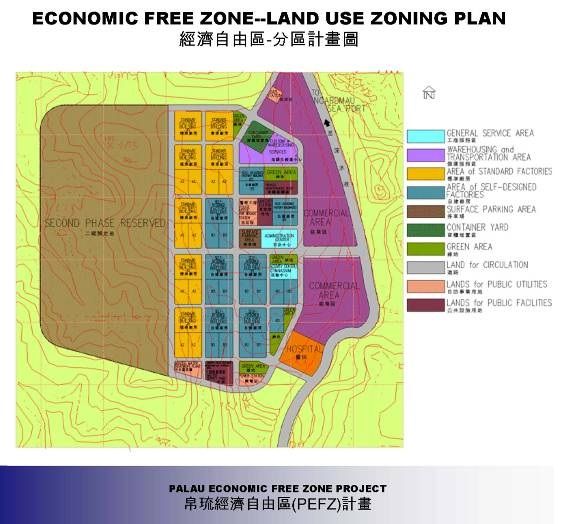 Free Zone Perspective:
In 1966, Taiwan established the world of first Export Processing Zone (EPZ) in Kaohsiung. for the past 44 yeas, EPZ successfully help and develop the economic miracle and boosting the island into the ranks of developed Nations.

At the 21 century, EPZ has a new name "Value-added industrial parks" famous in the world. Many countries send their officer came to Taiwan for learning this experience and knowhow.

The functional of EPZ is not only design for improving the product quality and quantities, but also create the job opportunity and technical education for the citizens.

Buildings & Warehousing:
The administration and Management center in charge of all the affairs e.g. investor reception and presentation, assistance the manufacturer of marketing evaluate and analysis, introduce Modern Technology, share the trade information, upgrade the production of capabilities etc.

The investor just bring their main equipment, production technology and funds, headquarter will assist them select the factory building, employee the staff and training workers, installation of equipment, purchasing the raw material from zone or worldwide, wooden packing, custom, clearance, logistic and transportation etc.

All the import and export procedure are organize and finish through each department in the EPZ professional team works.